There are four ways you can join in this adventure:

DONATE TO THE TEAM




A donation towards the purchase of the vehicle, the diesel, spare parts, tools... tow truck expenses? The vehicle will remain in Mongolia to be donated or sold for the charity.

For CANADIAN and non-UK residents:

DONATE TO THE CHARITY



FOR UK RESIDENTS:

A donation on behalf of our team straight to GO HELP (the UK charity we are supporting) via justgiving.com. Every penny will help children in Mongolia. You can donate online here: www.justgiving.com/gone-to-mongolia
FOR CANADIAN RESIDENTS:
A donation on behalf of our team straight to SAVE THE CHILDREN CANADA (the Canadian charity we are supporting). Every penny will be forwarded to Save the Children UK which has projects targeted to the children of Mongolia. You can donate (and receive a tax receipt) online here: www.savethechildren.ca

Become a

CORPORATE SPONSOR

and/or donate items that we'll deliver to Mongolia


a vehicle !
spare tires
first aid kits
medical supplies
sports equipment
children's book
and anything else that we can fit and can be of service to the children of Mongolia
See "Sponsorship opportunities" for more info

BUY FRAMED PHOTOS



Rowen and I have created a collection of printed and framed photos (18"x24") of our work. Prices start at $200. (donation to the team - see above). Follow the link to the facebook photo and post a comment if interested. Thanks!

LIKE US



Click below to "like" our Facebook page and become one of our supporters!

Photos

A few shots from our adventure. more here:
www.fotau.com/gallery.html?album=pf_mongolia
---
16,000 Kilometers

of pot-holes, bandits, strange borders, deserts, mountain ranges and locals with eagles for pets and... it's the only rally to Mongolia all for charity! Kicking off in London on July 9, 2011, we'll be working our way across tracks and tarmac to the ancient Mongol capital of Ulaanbaatar to support UK registered charity Go Help! This is no race, but an adventure through 15 countries from Eastern Europe, across central Asia, to the far East in about 6 weeks to arrive in Mongolia at the end of August. "GONE TO MONGOLIA" (our team) is an official team in the 2011 Mongolia Charity Rally.





The mission
A one-way drive to Ulaan Bataar, Mongolia in a useful vehicle packed with things Mongolian children and people need... like Medical supplies, sports equipment, childrens books... The vehicle could be an ambulance, a truck, a bus or any other type of service vehicle that could benefit Mongolian lives.
The team
THREE generations of a standard dysfunctional family from two continents with one objective - to have fun contributing handsomely to the wellbeing of the children and people of Mongolia.


| | |
| --- | --- |
| Jilla (UK), the golden oldie who makes things happen. A word merchant with years of experience to prove she can organise anything and diarise our adventures ! | Sean (Canada), A man of his time, internet whizz, web designer, networked to the hilt, and a superb professional photographer, he will visually document our every move and keep us in touch. |
| Douglas (UK), the young buck, full of youthful exuberance and a determination to succeed. His ability to make friends anywhere will be helped by some Russian and Mandarin. He is a practical man who will ensure we don't lose our sense of humour ! | Rowen (Canada), The poster girl. A young photographer with innovative thinking and great planning skills, she will add a touch of class to our image and meanderings. |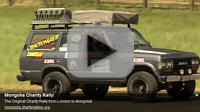 Launch of the 2010 Mongolia Charity Rally video
The charity
Go Help is a UK Charity which is dedicated to helping other Charities make the most of their fundraising activities. Their aim to involve the public in fundraising, and make sure that the projects they support have a tangible benefit to the target local community.

Part of the money raised will also go towards logistics, transportation, equipment, basic necessities and gasoline for the trip. 16,000 km is a really, really, long way to drive, the gasoline alone (depending on the vehicle) will cost several thousand dollars.




Save the Children Canada is now onboard our fundraising activity. Canadian residents can now make donations to our cause and receive tax receipts. Funds will be forwarded to Save the Children UK which is supporting projects with Go Help in Mongolia. For the complete list of projects click here.

Please help us to help them...
Sponsorship opportunities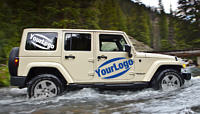 We are planning to extensively document our 6-8 week expedition and you or your organization can benefit in a variety of ways from the exposure. Sean, a professional photographer (FOTAU.com) as well his daughter Rowen (an accomplished photographer in her own right) will be recording the adventure via frequent posts of photos and video. Jilla the resident wordsmith will be supplementing with regular reports of our ongoing (mis) adventures and Doug will mug for the camera as well as be responsible for tire changes and pushing us out of muddy scrapes.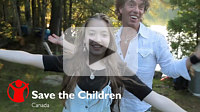 Promo video

Major sponsors (donations of $1000 or more) will have their brand prominently displayed on our vehicle as well as prime visibility on our website and Facebook fan/event pages. For a donation of over $5000 we'll consider tatooing your logo somewhere on Doug's person (no worries, some place likely to be caught on film). In the months leading up to the event we will be actively promoting the cause and expect to have several thousand fans linked to our facebook page prior to the event. Note: between the four of us we already have several thousand facebook friends. We're just sooooooo popular!

We expect to publish content to our web site, Facebook fan page and YouTube several times a week and are open to the possibility of having certain segments of content available for branded sponsorship. See promo video for an example.

View the sponsorship packages (printable PDF document)


It's a great opportunity to donate to a worthy cause AND get some truly unique exposure for your organisation.
Contact & links:

UK: Jilla Bond 07771711662
Canada: Sean Mollitt (514) 995-7326


---

Design & programming
Sean Mollitt
sean@fotau.com
Fund raising events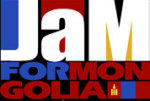 Click to view "JAM for Mongolia" album

---
Huge thanks to our corporate sponsors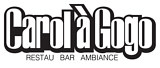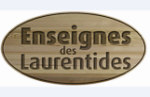 ---
---
---